This last benefit will be granted subject to the requirement that clients actively look for work or take part in publicly beneficial work for municipalities. Where appropriate, we will submit amendments that make benefits conditional on compliance with a particular obligation by clients, with a view to weaning them off and reducing benefits.
Against this background, we will open dialogue with municipalities to discuss the functional distribution of social roles and, by agreement, we will propose changes to make work with clients truly effective. We also need to draw up the necessary legislation on social work and social housing issues, incorporating a definition of the necessary investment, personnel and operating resources. This will include clear powers and rules distributed among the various departments and between central government, the regions, and local government.
Cooperation between central and local government will be digitalised and data will be shared. We will seek to ensure that children grow up in functional families, in a setting where it is normal to work and try to find a job. Such families will receive our support and protection. As care-providing parents need to have the possibility of choice, we will encourage the development of public services for families. We will strive to provide timely support to families with children who are in need of assistance. We will maintain the variable forms of foster care, which we will develop in order to create sufficient capacity for individual family-type care so that the various forms do not compete with each other, but complement each other.
We will return employment policy to the centre of Labour Office activity. The Labour Office will be a labour market coordinator. We will consistently approach clients on a case-by-case basis.
Chapter 6 - Remnants of Destruction 1 | Knights Chronicle Global Wiki | FANDOM powered by Wikia
We will place an emphasis on reviewing the relatively inefficient retraining system, on the broader involvement of employers in professional training, and on predicting developments and changes in the structure of occupations. We will advocate the employment of disabled persons on the open labour market, make disabled-employment allowances and measures more effective, and introduce appropriate new legislation to prevent abuse, by certain entrepreneurial types, of the replacement system in place for employers to meet their disabled-employment quotas.
We will pay particular attention to the professional auditing of existing information systems for the functioning of critical state infrastructure, especially in the administration of insurance and non-insurance social benefits, so that, in the medium term, we will achieve the efficient use of these information systems and the computerisation of agendas when communicating with clients and supporting the actual running of the Office.
We will devise a range of unconventional forms of work and flexitime arrangements throughout state administration. In this way, we will support the employment of parents, those who care for another dependent family member, disabled persons, seniors and other groups for whom such forms of work are necessary for them to reconcile their family and working lives.
We will pave the way for the concept of job-sharing to be incorporated into the Labour Code. In cases where the other parent fails to pay proper maintenance, we will promote legislation on backup maintenance provided by the state under clearly defined conditions. We will make sure that, in the annual preparations for the medium-term framework of budgetary expenditure, the financing of social services remains stable. The current state of eGovernment in the Czech Republic is hardly reassuring.
Obituary: 'In the Tail of Trotsky's Comet'
Despite the bullish start and the promising pilot stage, the project stagnated. Some EU Member States are streaking far ahead of us, while others have caught up with and overtaken us. New projects and services have been thin on the ground recently. At best, we have been treading water in a digital environment that is not particularly efficient.
We are keen to kickstart the efficient supply of services for citizens and companies as we pursue a clear vision that extends beyond the current parliamentary term. Multiple terms will be required for complete digitisation because it is so demanding and affects so many agendas. In this respect, we are keen to embark on change and — harnessing the support of other parliamentary parties and movements and working with experts, professional associations and organisations from the private and institutional sector — to build up a Digital Czech Republic together.
This is a unique opportunity for the digital transformation of the Czech Republic. A modern Czech Republic requires a digital revolution. This entails affordable high-speed internet coverage, the interlinking of all state databases, and an electronic identity for each and every citizen. To have a properly working eGovernment is to establish a modern, fast and friendly digital state administration that will save the government costs and citizens time. We will deliver services for citizens, entrepreneurs, companies and institutions to all computers.
Our goal is to prepare a comprehensive and forward-looking digital strategy for the Czech Republic, focusing on services for citizens. This project will include gearing up for and ensuring that the state and state authorities play an unmistakable coordinating role. The role of digital data infrastructure will also be elevated to the level of other functioning infrastructures e.
Another objective is to work with social partners and other entities to foster an environment supporting Czech society in its digital transformation, i. Society 4. The horizontal and cross-sectional concept of the European Digital Single Market makes coordination of the European dimension of the digital agenda essential. This is an objective we need to pursue if we are to make significant headway throughout education, research and development, ICT infrastructure, legislation, the labour market and standardisation.
To make visible and useful changes for citizens and businesses, we must focus on and take key measures primarily in the fields of user-friendly online services, digital-friendly legislation, and the central coordination of ICT. The changes in these areas must be coherent, accurately targeted and consulted with both the public and private sector. Close cooperation among providers of digital services in public administration and in the private sector, their ability to share ICT infrastructure, knowledge, and experience, and the capacity to grasp the needs of citizens and businesses — clients — are crucial for a qualitative move forward in this sphere.
We will introduce a single Central IT Authority for state digitalisation, managed by a government commissioner for IT and digitalisation. This authority will report directly to the Prime Minister. It will serve as an umbrella for the formation of standards, the coordination of work, enterprise architecture and other activities simplifying service development for ministries. We will create a government action plan with clear deadlines dictating when the agendas of ministries and state authorities are to be connected to Digital Czech Republic.
We will concentrate the IT agenda, define basic state administration standards, and centrally manage the costs, architecture and project deliveries, with the Central IT Authority bearing direct responsibility. The mainstay of Digital Czech Republic will be a single digital identity for each citizen, so that all state services can be accessed from the same place. In this one-stop shop, it will be possible to file tax returns, learn about the latest decrees and laws, check which government institutions have taken a look at your personal data and ask them why.
One of the components of this digital identity will be a chip identity card, which already exists today. We will find solutions to issues surrounding services such as Uber and Airbnb, and set clear rules for these platforms to ensure that they pay their fair share of tax and provide simple user-friendly access. In order to hasten the development of digital services in the public sector, increase the flow and quality of services in the private sector, and create opportunities for certain services to be shared across both public and private sectors, we need to map out all legislation impeding the successful implementation of digital technologies, and continuously monitor newly passed legislation to ensure that it is free of further or new barriers.
We will push for digital-friendly legislation. All new draft legal regulations, of whatever type, that are to be discussed by the Czech Government will have to supplement the current impact analyses with an ITIA information technology impact analysis. The education sector is a priority for us because there is no future for a nation without quality education. By investing in our children, we are investing in our future.
For us, quality education means open, accessible and professional education. We will improve support for teachers so that they are able to focus fully on teaching.
Jays Journal
We will work with the founders of schools and school facilities in the regional education system to limit the superfluous bureaucratisation of this system. We will reinforce the role of head teachers as managers, especially in the management of people and the teaching process. In the regional education system, we will support the introduction of a transparent method of financing that is light on administration and is in keeping with the approved amendment to the Schools Act, including arrangements for sufficient funds to be allocated for the upcoming change in financing.
In this respect, the financing requirements specific to after-school clubs and primary art schools will be taken into consideration. As things stand, this potential is stifled in particular by the high degree of selectivity within the Czech education system, with pupils being split among various education streams — usually on the basis of their family background — too early. We will revise the material and financial aspects of the inclusion policy in order to provide support to the networks of mainstream and special schools with the sustainable application of inclusive education principles.
We will ensure that there are sufficient places in nursery schools by increasing and efficiently using national and European financial resources and by improving coordination between the Ministry of Education, Youth and Sports and the Ministry for Regional Development. We will ensure that children from the age of two have a statutorily guaranteed right to childcare, taking into account the possibilities available to those establishing such services. We will also invest in teaching personnel in a bid to slash the number of children per teacher. We will revise the framework curriculum in order to spell out the binding outputs expected of education.
In the first place, we need to revisit the framework curriculum for mathematics, languages and ICT.
We will level the playing field in terms of access to extracurricular educational opportunities, resources and services e. In secondary vocational education, we will scale up the extent to which experts in the field are involved in teaching, and we will expand cooperation between schools and businesses. We will tackle the pressing issue of the lack of vocational training supervisors. We will reduce the number of subjects taught in secondary education and efficiently link up their structure with the needs of the labour market. The aim is to enhance the prestige, professionalism and employability of those who have apprenticeships and study technical subjects at secondary schools.
We will encourage secondary-education student mobility abroad by making better use of European schemes. We believe that public higher education is one of the fundamental pillars of the education and research system in the Czech Republic. We guarantee that it will remain free with the exception of the clear charging of "eternal" students.
We will analyse the effectiveness and efficiency of the current model for the financing of private, faith and public schools in primary, secondary and tertiary education. In regional education, we will establish a fair system for the financing of public, private and faith schools. We will push for the efficient regulation of the schools network.
We will ensure that there are ample funds available for investment in regional education. We will rally behind the high-quality training of future teachers, who are the sole guarantee of improvements in the education sector. We will step up cooperation between teacher training faculties and the schools where students gain experience.
We will ensure that all novice teachers have access to a veteran teacher to provide them with support. We will encourage university students to spend time abroad and will support exchanges of scientists between Czech and foreign research organisations by becoming more involved in European schemes. The Research, Development and Innovation Council will be in charge of the analysis, budgetary policy and general coordination of all those who channel public resources into research, development and innovation so that these funds are used purposefully and without duplication.
We will set up and conduct transparent evaluations of science and research, taking account of the actual benefits for application with a direct impact on the financing of research organisations.
We want to make significant progress in completing the backbone motorway network and bypasses on class I roads, and in improving the existing state of transport infrastructure. We will introduce computerisation into the transport administration agenda and make it easier for citizens to communicate with the authorities. We will speed up preparations for high-speed tracks, along with projects to improve the navigation of waterways.
We will prepare a change in our approach to construction law for priority infrastructure projects.
Isabella Gets Sick 🤕 Princesses In Real Life - Kiddyzuzaa
We will amend the law on the accelerated construction of transport infrastructure and prepare a law on line construction in order to simplify the approval procedure for publicly beneficial projects, clamp down on obstructive acts in authorisation processes for transport projects, and strip away the red tape in those processes. We will adopt rules governing the additional financing of regional transport infrastructure class II and III roads via the budget of the State Fund for Transport Infrastructure with a view to securing CZK 4 billion for them every year.
We will put km of motorway into service by Of that, km will be new and km will form part of the modernised D1.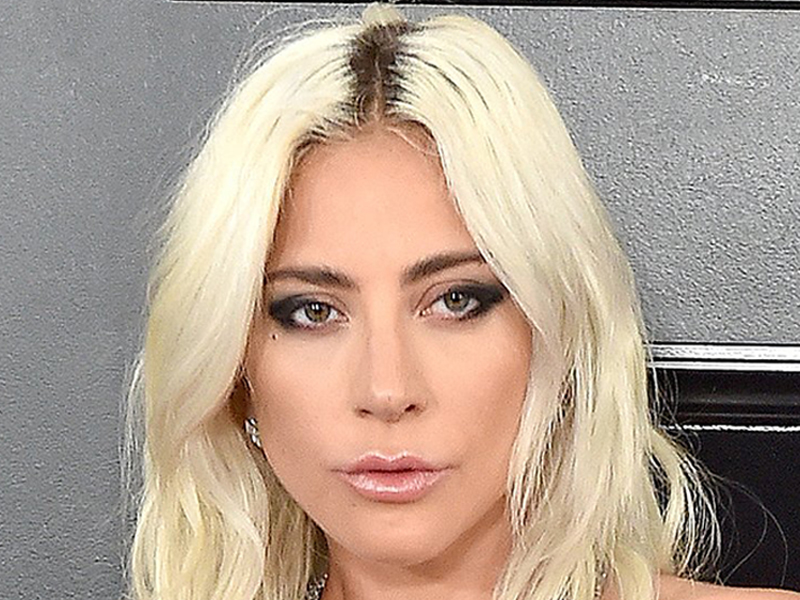 Vlady Gets Sick
Vlady Gets Sick
Vlady Gets Sick
Vlady Gets Sick
Vlady Gets Sick
---
Copyright 2019 - All Right Reserved
---